IZUMIYA, Reiko (Ms.)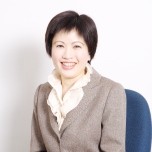 [Division & Section] Patent Division, Chemical Section
Partner
1995 Admission as Patent Attorney (JPAA)
2006 Supplementary Note of Specific Infringement Lawsuit Counsel
Email: patent@yuasa-hara.co.jp(Representative EmailAddress of Patent Division)
Practice Areas
Patents
Major Areas of Expertise
Molecular Biology; Biochemistry; Pharmaceuticals
Filing applications, dealing with office actions, handling oppositions, invalidation trials, suits for revocation of trial decisions, infringement litigation, applying for registration of an extension of patent term, conducting patent searches, and drafting expert opinions in the fields of molecular biology, biotechnology, biochemistry, pharmaceuticals, agrochemicals, organic chemistry, and foods.
With more than 20 years of practical experience in various chemical fields including biotechnology, pharmaceuticals, and foods, Ms. Izumiya has been in charge of the cases of many domestic and overseas clients including big companies, venture companies, and universities; always trying to have a deep understanding of technology and giving a tailor-made response to satisfy every client's need; being actively engaged in invention mining and consultation on intellectual property rights; available for business conferences with overseas clients, via telephone, if necessary.
Membership & Other Qualifications
JPAA; LES JAPAN
Education & Experience
Academic History
1993

Department of Biological Chemistry, Graduate School of Science, The University of Tokyo, M.Sc.
Professional Experiences & Activities
2000-2001

Visiting Associate Professor at Tokyo University of Agriculture and Technology

2001-2002

Member of the Patent Study Group, JPAA

2004

Vice-chair of the Bio-Life Science Study Group, JPAA
Legal Updates
Publications
Seminars
Telephone
+81(3)3270-6641
E-mail for Enquiries